Robert Schoen / Ricarda Franzen
Audioinstallation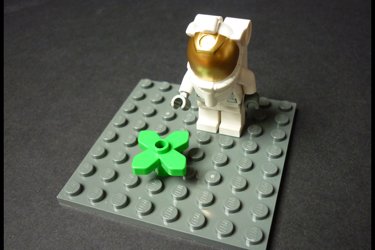 Wed 18. Sep 19–20 h / Festival centre
Festival Opening / admission free
---
Thu 19. – Sat 28. Sep 14–23 h / festival centre
continuous admission / admission free
True to the topic "Dreaming aloud" Ricarda Franzen and Robert Schoen put together a collection of different audio plays. Using the old canteen as a place for getting together and common consumption, the visitors act in a collective environment. While listening to the auditory input, they can create their own "dreams" out of Lego bricks.
Concept: Ricarda Franzen, Robert Schoen.
ROBERT SCHOEN (DE) studied Applied Theater Studies in Gießen. After his studies he worked at different broadcast channels, publishers and institutions. Today he works as a radio play director. 2007 he was awarded with the "Deutscher Kinderhörspielpreis" and 2011 with the "Hörspielpreis der Kriegsblinden". He is also a member of the "Verband der HörspielRegisseure (VdHR)".
RICARDA FRANZEN (DE) studied rhetoric in Tübingen and dramaturgy in Amsterdam. In 2008 her audio play "Stummfisch wird Schaumzahn" was in the choice of the ARD competition "Premiere im Netz".
Photo: Marc Tuters.