Andreas Liebmann (CH/DK)
Performance, dt.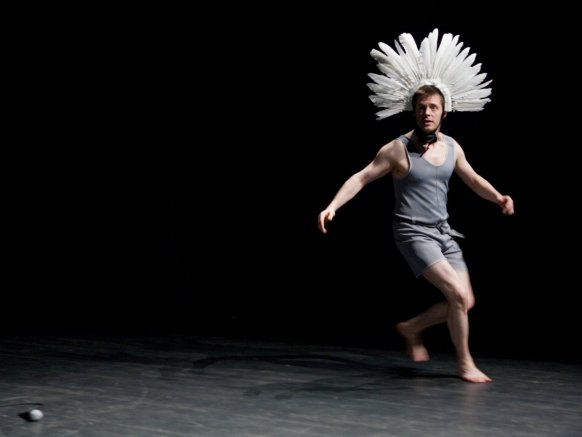 Thu 21. Sep / 20 h
/
zeitraumexit
60 Min
/
Tickets: 3 / 8 / 15 / 25 €
"Individualism failed, Collectivism failed. But we, we are here." "WIR - ein Solo" is the meeting of a performer and an audience. Him alone against a group. Or is he the group? Author and performer Andreas Liebman relies on imagination as a collectifying force. No immersion, no interactive performance but imaginative interaction.
Any group needs elements of collective delusion for its subsistence.
(freely based on Benedict Anderson)
Andreas Liebmann (CH/DK) works as performer, author and director. His artistic practice is based on resarch. His works have been shown at HAU and Sophiensaele Berlin, S/H Kopenhagen, AUAWIRLEBEN Bern, Rote Fabrik Zürich and Theater Freiburg. Since 2015 he teaches at the National School of Performing Arts Copenhagen. For Wunder der Prärie he also curates "Art, Politics and the Institution - a European Summit".
www.andreasliebmann.net
Concept, text, performance: Andreas Liebmann. Artistic assistance: Martin Clausen, Beatrice Fleischlin. Costumes: Mai Gogishvilie. Lights, set design, techniques: Marie Zahir. Dramaturgical assistance: Julia Schreiner. Musical Assistance: Augustin Maurs.
A coproduction by Andreas Liebmann with Hebbel am Ufer Berlin, Fabriktheater Rote Fabrik Zürich and Südpol Luzern.
Supported by the Fondation Nestlé pour l´Art.