Café Kinzig (Oliver Rack, Jan-Philipp Possmann)
Debates, drinks and drums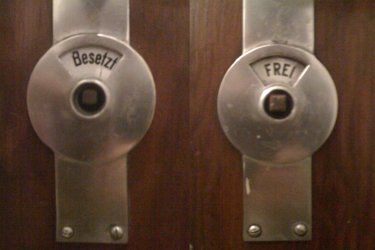 Thu 19 – Sat 21 Sep / 16 - 19 h / Alter Messplatz Mannheim / Free entrance
Wed 25 Sep / 16 - 19 h / Paradeplatz Mannheim / Free entrance
Thu 26 Sep & Fri 27 Sep / 16 – 19 h / Schloss Mannheim / Free entrance
The withdrawal of the US Army from Mannheim brings forth new forms of occupation: economical, cultural and political. During the festival the Collini Social Club will occupy the city with a wooden movable tank designed by raumlaborberlin. Accompanied by drinks and tracks from 65 years of Mannheim's own occupation a panel of experts and activists will discuss various strategies of occupation. 
Diskussions at the tank (17 h):
19.9.
Conversion & commerce - Conversion between the private sector and common interests
with Benjamin Foerster-Baldenius (raumlaborberlin) and Jörde Holfelder from the Bauinitiative "13haFreiheit", Manuel Steinbrenner (Space Bonding)
 
20.9.
"Alla goodbye" - Cultural warfare and the music of freedom
with DJ und author Thomas Meinecke ("Nachtmix", Bayern2), specialist in American studies Philipp Gassert (Universität Augsburg) and Klaus Hiltscher (collector of records, former "rock on" record store).
 
21.9.
Squatters & homeowners - A short history of occupation as protest
with author Wolf Wetzel ("Aufstand in den Städten", Unrast publisher)
 
25.9.
Auto or mobile? - How we will experience the city in the future
town and traffic planner Hartmut Topp (Technische Universität Kaiserslautern), Klaus Dibbern (founder of the flinc Social Mobility Netzwerk), Klaus Elliger (field head of city planning in Mannheim)
 
26.9.
Data & democracy - From Open Data to Smart Citizens
with Julia Kloiber (Open Knowledge Foundation), Rüdiger Schmitt-Beck (director of Mannheim's Centre for European social research)
 
27.9.
Fear & agora - The urban experience between freedom and surveillance
with artist Folke Köbberling(Koebberling/Kaltwasser), city sociologist Joachim Häfele (HafenCity Universität Hamburg)
 
More events of raumlaborberlin at the tank: http://www.wunderderpraerie.de/en/2013/cold-war-hot-dogs
 
Concept and realisation: Café Kinzig (Oliver Rack und Jan-Philipp Possmann)
http://www.collinisocialclub.org/wud
JAN-PHILIPP POSSMANN (DE) is dramatic adviser and curator and lives in Mannheim. Since 2005 he curates different festivals (Plateaux (Mousonturm Frankfurt), Internationale Schillertage (Nationaltheater Mannheim), Sophiensaele, Berlin). Since 2012 he interfaces science and artistic practice, gives lectures and presents discussion events and Think Tanks.

OLIVER RACK (DE) is communicator, journalist and DJ from Mannheim. Since 1995 he works at different publications on TV and print media. He is an adept in society and connects people and their knowledge. Oliver Rack is futurist and dataist.
Photo: Oliver Rack.