David Weber-Krebs (BE)
Performance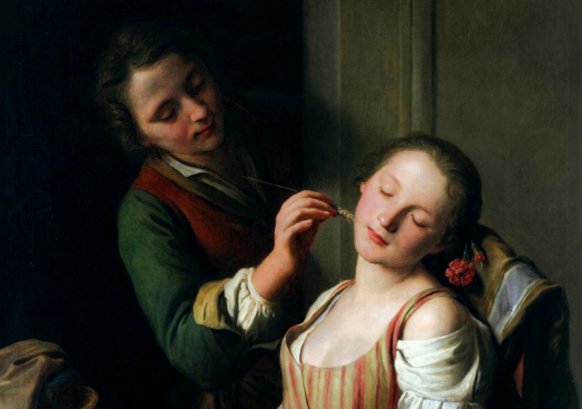 Thu 14. Sep / 20 h
/
zeitraumexit
70 Min
/
Tickets: 3 / 8 / 15 / 25 €
Thu 14. Sep / 22 h
/
zeitraumexit
70 Min
/
Tickets: 3 / 8 / 15 / 25 €
Fri 15. Sep / 20 h
/
zeitraumexit
/
Sold out
70 Min
/
Tickets: 3 / 8 / 15 / 25 €
While sleeping, man is at its most vulnerable. In times past it was the duty of the ruler to protect his sleeping subjects against nocturnal dangers. But who protects us today? Who watches over us?
With The Guardians of Sleep David Weber-Krebs creates a microcosm of social responsibility by staging the moment of falling asleep as the line between exposition and control. How close can we get to each other and when does care tip into absolute power?


David Weber-Krebs (BE) is performer, theater- and film director and lives in Brüssel. His works range beetween (lecture-)performance, film and installation and explore experimental methods to question the traditional relationship between artwork and audience. His works like "Performance (Robert Morris revisited)", "Among The Multitude", "Balthazar" and "Into The Big World" were shown in theaters and galeries all over Europe. At the festival he also shows the solo-performance "Tonight, lights out!".
www.davidweberkrebs.org
Concept & direction: David Weber-Krebs. Performance: Julien Bruneau, Luanda Casella, Alondra Castellanos Arreola, Matthew Day, Zoë Demoustier, Irena Iadmanovic. Light design: Jan Fedinger, Martin Kaffarnik. Costume: Anne-Catherine Kunz. Dramaturgical advice: Sébastien Hendrickx, Lara Staal. Artistic advice: Marie Urban. Assistance sound: David Helbich. Illustration: Eva le Roi. Head of production: Leonie Persyn. Production infinite endings.
Co-production: Kaaitheater, Kunstencentrum buda, zeitraumexit.
With the support of the flemish authorities.
Thanks to Pianofabriek, Mimeopleiding Amsterdam.