ongoing project (DE/AT)
Performance, dt.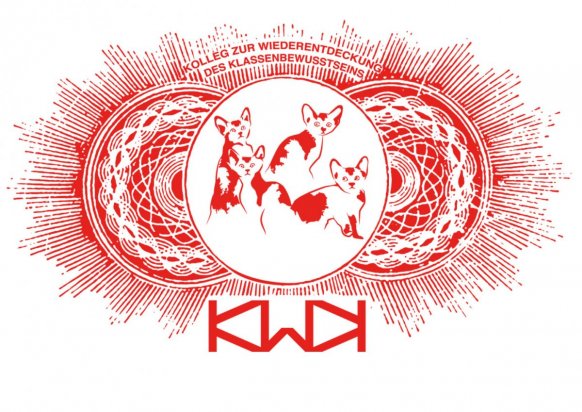 Fri 22. Sep / 20 h
/
zeitraumexit
Tickets: 3 / 8 / 15 / 25 €
How to formulate the claims of workers, freelancers, refugees, jobless, sexworkers and homekeepers in a way that their single interests become a common one? Is a common fight against oppression and exploitation at all possible? Referring to Brecht's Lehrstücke, this performance and audio essay offers an experience in practical instructions and reflective thoughts on class consciousness. What starts with a canteen talk, ends with a collective redistribution. Bring your capital!
ongoing project (DE/AT) is a imaginary collective, which is publishing a variety of performances, installations, happenings and other unregistered productions. Self-agitation and formulating a bases for communication are a binding component of their collective work. The seven memebers create and produce their pieces with shared authorship. ongoing project was founded at the institute for Applied Theatre Studies (Angewandte Theaterwissenschaft) 2009 in Gießen. Their works have been shown in Frankfurt, Berlin, Riga, Beirut, Prague and Amsterdam.
www.ongoing-project.org
Coproduced by zeitraumexit Mannheim, Mousonturm Frankfurt and Vierte Welt Berlin. Supported by the City of Frankfurt am Main and the Hessisches Ministerium für Wissenschaft und Kunst.